St Martin's Low Marple Heritage Trust
St Martin's Low Marple Heritage Trust exists to preserve and make known the artistic heritage of St Martin's church, a Church of England church in Marple, which lies within the Metropolitan Borough of Stockport in the Greater Manchester area.
St Martin's is a parish church in the liberal Catholic tradition of the Church of England. It was founded in 1870 by a local family who, influenced by the Oxford Movement and the ritual revival in the Church of England, wished to establish a church where Anglo-Catholic ceremonial would be observed. To create a worthy setting for this, the church employed prominent architects and designers over a period of fifty years. The church now stands as a treasury of work by artists in the English Arts and Crafts Movement. It is a Grade II* Listed Building, and thus of national significance. The Trust hopes to gain wider recognition of the artistic worth of the church, and to make it more accessible to the local community.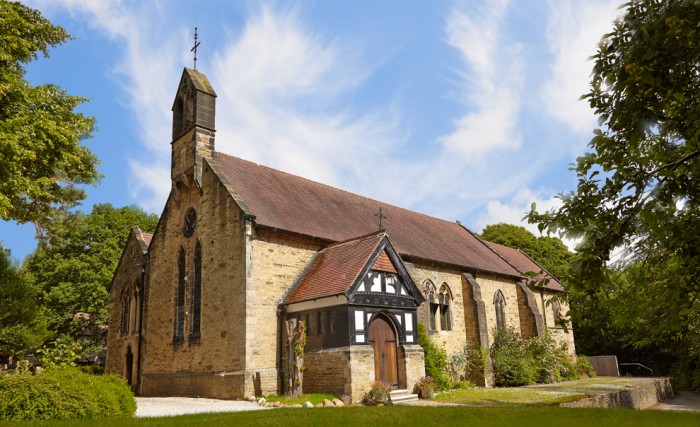 The church will again be open for Heritage Open Weekend on Saturday 10th September from 10.00 to 16.00, and on Sunday 11th from 12.00 to 16.00. Guides will be on hand to show you our beautiful Arts and Crafts style building and artefacts. Light refreshments will be available.
The programme of events for Saturday 10 September is currently being prepared and further details will be posted here as they become available. However, the main event will be on Saturday evening with a concert by two award winning choirs - Bravura and Cantus. The concert will begin at 7.30 in the church. Tickets are priced at £8 or £6 for St. Martin's Heritage Trust Friends, available on the door, from Heritage Trust Committee members, or by telephoning 0161 427 2542. Refreshments included.