St Martin's Low Marple Heritage Trust
St Martin's Low Marple Heritage Trust exists to preserve and make known the artistic heritage of St Martin's church, a Church of England church in Marple, which lies within the Metropolitan Borough of Stockport in the Greater Manchester area.
St Martin's is a parish church in the liberal Catholic tradition of the Church of England. It was founded in 1870 by a local family who, influenced by the Oxford Movement and the ritual revival in the Church of England, wished to establish a church where Anglo-Catholic ceremonial would be observed. To create a worthy setting for this, the church employed prominent architects and designers over a period of fifty years. The church now stands as a treasury of work by artists in the English Arts and Crafts Movement. It is a Grade II* Listed Building, and thus of national significance. The Trust hopes to gain wider recognition of the artistic worth of the church, and to make it more accessible to the local community.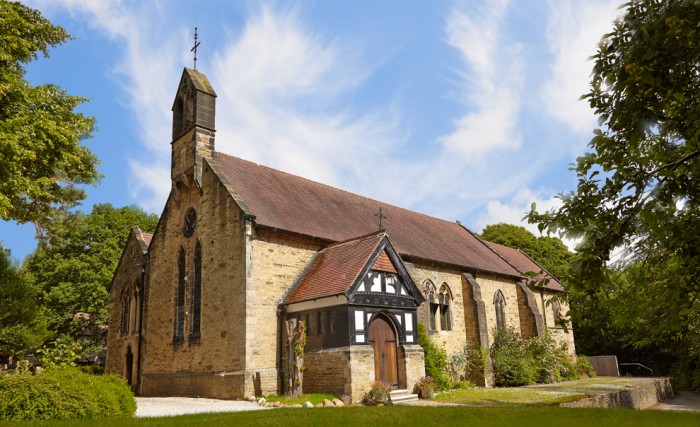 An Organ Concert by Dr Gordon Stewart in St Martin's Church, Brabyns Brow.
Dr Stewart is a renowned concert organist and is well known to the parishioners at St Martin's having played the Father Willis organ on many occasions. Further details about Dr Stewart can be found at his web site www.gordonstewart.org. The concert will start at 1930 and will feature works by, among others, Bach, Stanley, Reger and Mozart.
Tickets are £10 including refreshments. Funds raised will be used to support the work of the Heritage Trust in the conservation of our treasures.
For more information and tickets please telephone 0161 427 6401 or 0161 449 5390.